have an upcoming event?
deck out your sports stadium or concert hall
In addition to outdoor advertising, we can also deck out your sports stadium or concert hall for an upcoming event.
Are you looking to increase sponsorship revenue at your facility?
Does your stadium need spiced up a little bit?
Maybe it's time to display your school colors and mascot proudly. We can help!
From Privacy Fencing displaying your school colors, to your scoreboard or Outfield Wall, we can help you out with all of your large format printing and branding needs.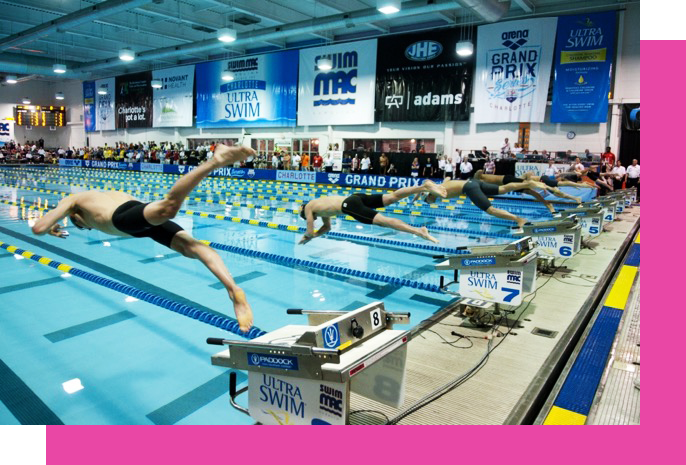 CAMEL CITY IS HERE TO HELP!
Check your signage needs off your to do list
Are you getting ready to host a Championship or Tournament? Call on Camel City! Our experienced team will not only help you blitz your facility with new signage, but we can also suggest other revenue streams you may not have even considered yet.
Design
We have experienced graphic designers on staff who can knock out effective designs for your signage at a very fast pace. They have worked with many teams and schools from Little League fields to the MLB, so we know how to design and display your team spirit and distinguish your home field or home court from your competition!
In addition, we can also adjust sizes of designs you already have at no extra charge as long as you print the designs with Camel City Posters.
Print
Our large format printing facility allows us to print anything you need for your facility or an upcoming event. We're also able to print with no seams in anything smaller than 16' x 465'. We use the highest quality products in the industry to ensure your signage will be more vibrant and last longer than anything else on the market.
Installation
Our team can assist providing solutions on how to install new signage at your facility. We will make valid recommendations on how to install different types of signage. We can also provide you a quote to do the production and installation turn key. We understand that you are juggling 20 things at once, so let us help relieve that stress. Take five minutes out of your day to chat with one of our professionals. We can walk you through the process and show you how easy this can be!
Sports Venue, University, & Event Signage
See below for a comprehensive list of our Sports Venue, University, & Event Signage. If you don't see what you need, contact us today to discuss your large format printing needs and we can make it work for you!
Complete Event Blitz Coverage
Field Level Wraps – Padding Signage
Outfield Wall Signage
Mesh Vinyl Privacy Fencing
Scoreboard Signage
Backlit Signage

Concourse Banners / Signage

Press Conference Backdrops

Press Conference Table Covers
NASCAR Approved Trackside Advertising
Field Covers: Batter's box, Bullpen / Mound Covers
Foul Pole Signage
Dasher Boards
Promotional Products for Teams
Customizable Wall Graphics
On Field / Court Tarps • Customized Marching Bands Field Tarps • Concert Tarps • Custom Events Traps • Graduation Backdrops • Custom Printed Floor Protection Tarps